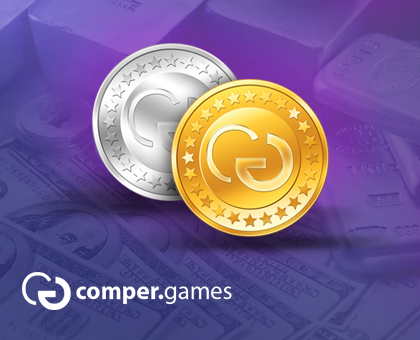 Comper.Games version 1.0.14 has a new payment system in games. We added to the platform the ability to purchase CG points via SMS.
Due to this change, there will no longer be bonuses in 2x SMS KP / PN . However, we have slightly increased the value of individual SMS rates to compensate for this. As a result, today we will close direct PN / KP purchases via SMS.
Introduced the option of realisation premium code and bonus system to convert CG points to KP / PN.
Between 10 and 17 of each month, a 30% conversion bonus will apply.
Between 21st and 28th of each month, a 25% conversion bonus will be applied.