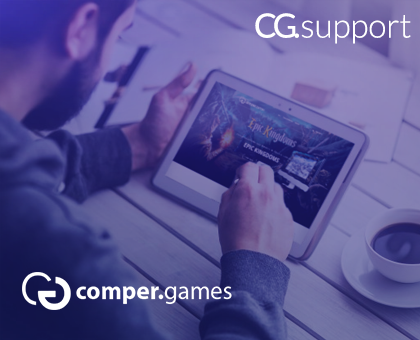 ComperGames
platform has ben updated to the new version today. Updates mainly related to new features in CG and
ShinobiWorld
.
What's New ?
Version 1.0.13
Messages will now be displayed at the bottom of the browser window.
Support system has been provided on the CG platform. Since then, it's the main communication system in case of problems for players of all games.
Introduced premium currency system. For the moment only for tests.
Many small changes (platform design, cosmetic patches).
Standard SW login system has been deleted. Sign in will only be possible with CG login.
Custom character settings has ben updated to use with Comper.Games platform
Changed support system to new, directly from platform
Removed password change directly on sw, this change can now be made in the CG platform